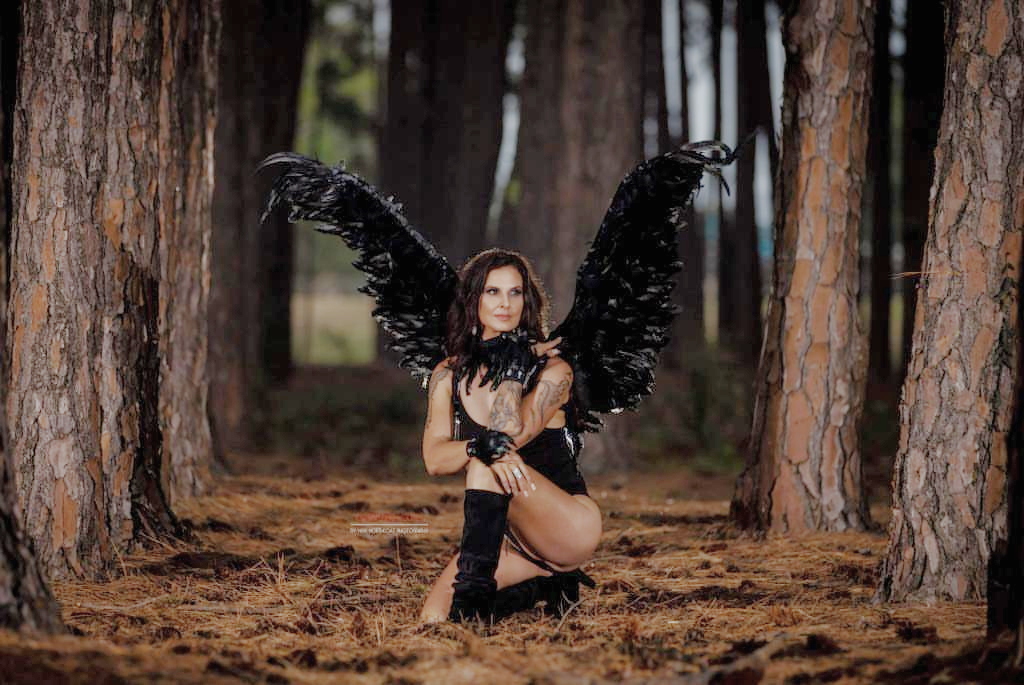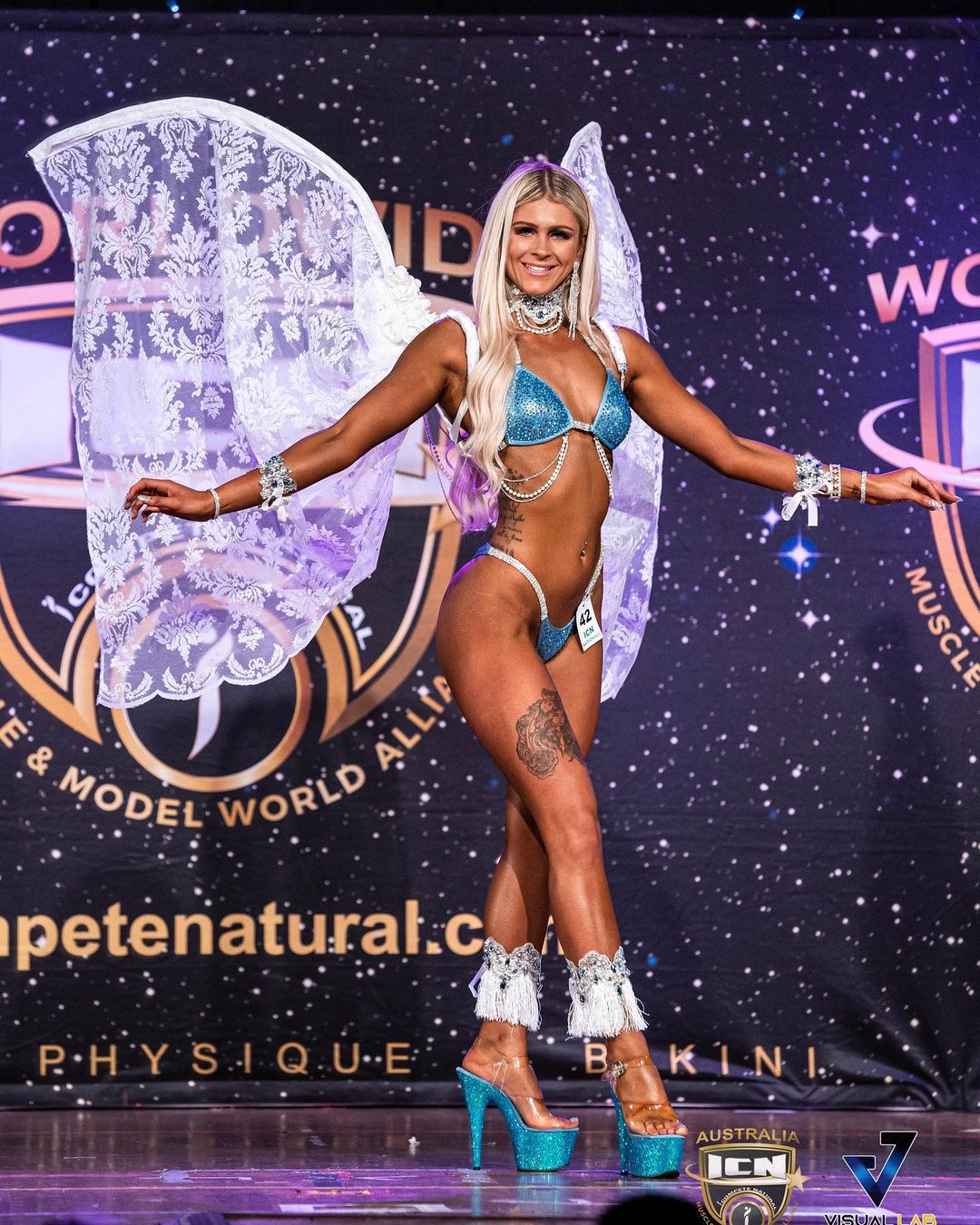 Lace wings
Why go with the common feather, when you can dazzle in lace. These wings featured a glitter fabric, embellished in crystals and pears throughout. Then finished with a cluster of white roses at the back. Matching accessories completed the look.
I like what I see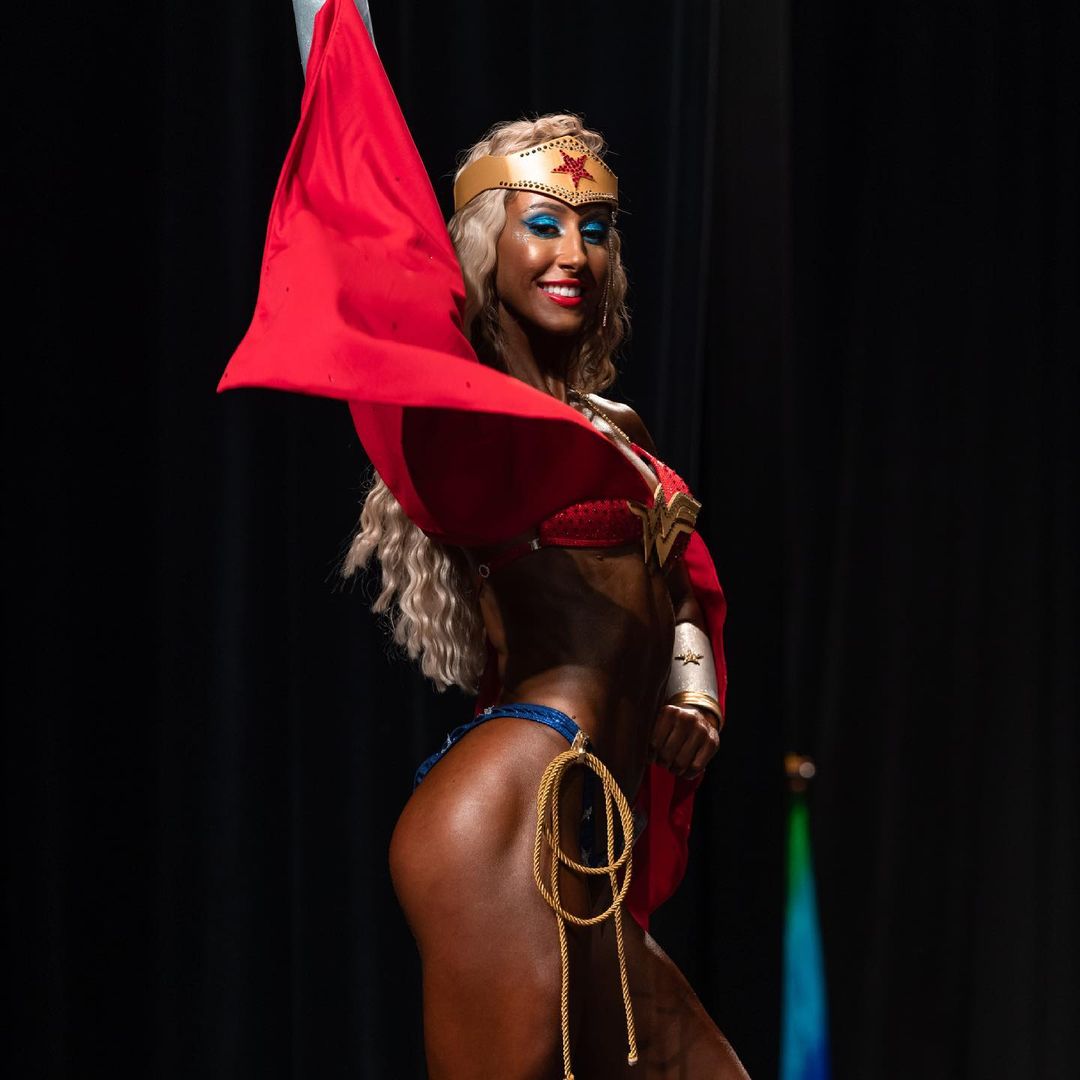 Capes
Not all super heros wear capes, some lift weights. This babe does both. Wearing something a little out of the ordinary here at her national show, stunning Sophie dominated the ICN stage in her first place Wonder Woman costume worn for the ICN Angel division.
Enquire now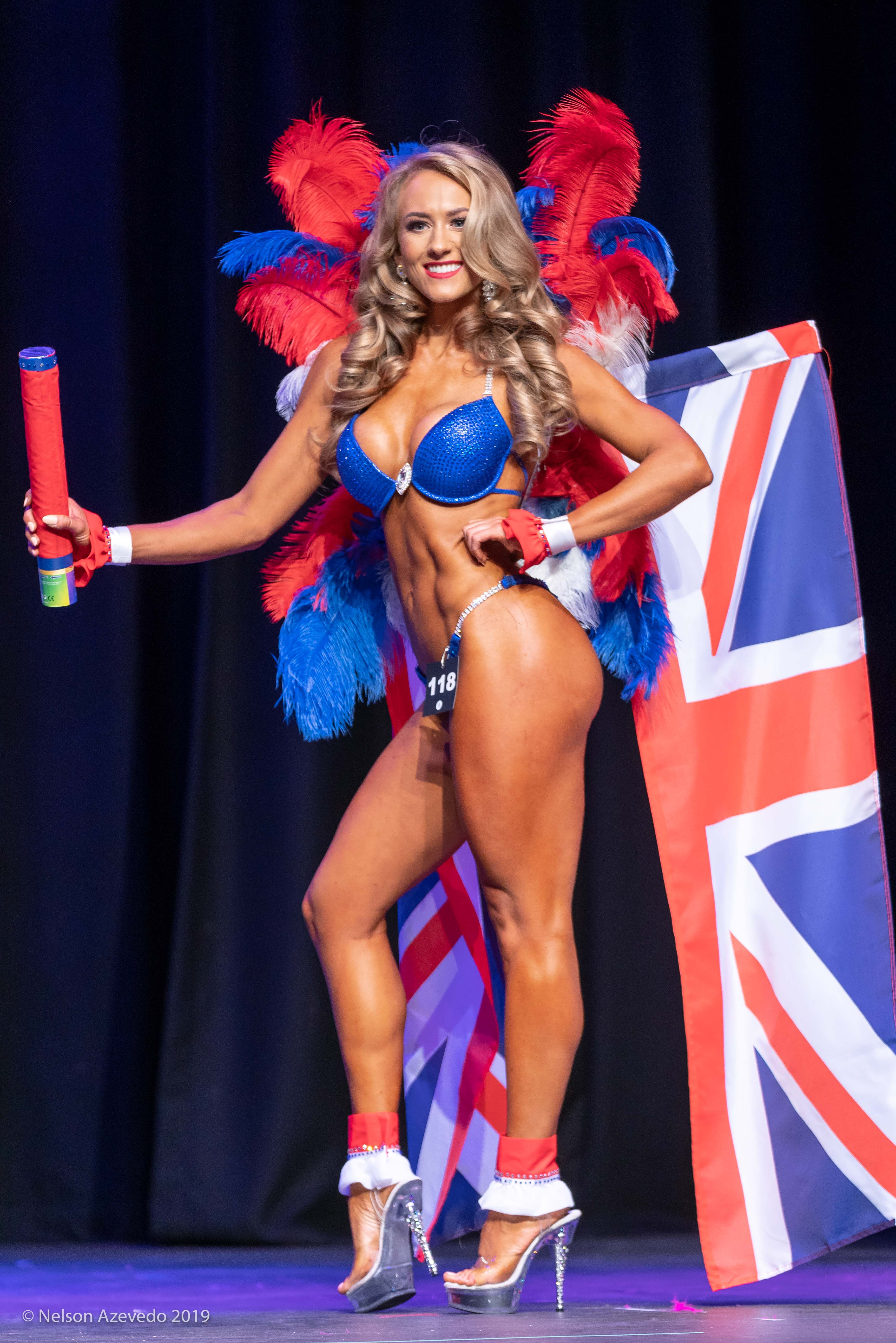 Nationality Flags
Once again, outside the norm with wings made from flags. Perfect way to incorporate a bit of your national heritage into your theme wear costume.
Enquire